M/s. VEDAL ENERGY TECHNOLOGIES is a proprietorship company specializing in the importing and manufacturing of heat pump water heaters. With a focus on energy efficiency and sustainability, we provide innovative solutions to meet the growing demand for eco-friendly water heating systems. Our products combine advanced technology, quality craftsmanship, and reliable performance to deliver exceptional value to our customers.
Company Overview:
– Legal Structure: Proprietorship
– Date of Establishment: 2010
– Founder/Owner: R. SAVITHRI
– Location: BANGALORE, YELAHANKA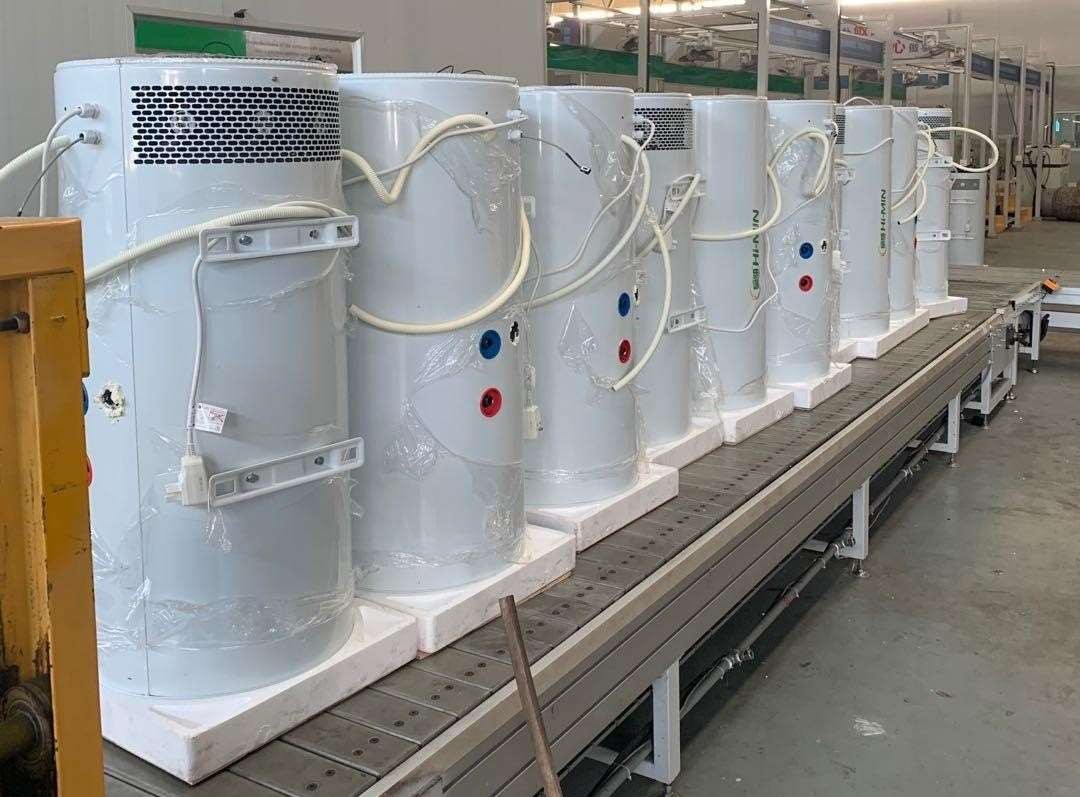 Products and Services:
Heat Pump Water Heaters: We import and manufacture a wide range of heat pump water heaters, offering different capacities and specifications to suit residential, commercial, and industrial applications. Our products are designed to maximize energy efficiency and reduce carbon footprint while ensuring reliable and consistent hot water supply.
Installation and Maintenance Services:
In addition to supplying heat pump water heaters, we provide professional installation services, ensuring proper setup and optimal performance. Our trained technicians offer routine maintenance and repair services to ensure the longevity and efficiency of our products.
Manufacturing and Importing Capabilities:
Manufacturing Facility: [Provide information about your manufacturing facility, such as its size, location, production capacity, and any relevant certifications or quality control measures implemented.]
Importing Partnerships:
We have established strong partnerships with reputable international manufacturers of heat pump water heaters. By leveraging these collaborations, we ensure access to high-quality products that meet international standards and incorporate cutting-edge technology.
Quality Assurance, Customer Focus & Sustainability and Environmental Responsibility
Quality Control
At VEDAL ENERGY TECHNOLOGIES, we adhere to stringent quality control processes throughout our manufacturing and importing operations. This includes rigorous inspections, testing, and compliance with industry standards to ensure that our products meet or exceed customer expectations.
Certifications
The company is ISO 9001:2015 certified, and registered with MSME UDYAM- KR 03-0057672.
Customer focus
Our commitment to customer satisfaction is paramount. We prioritize delivering reliable products, providing exceptional customer service, and offering tailored solutions to meet our clients' specific requirements.
Technical Support
Our dedicated technical support team is available to assist customers with product inquiries, troubleshooting, and after-sales support. We strive to address customer needs promptly and efficiently.
Environmental Stewardship
As a company focused on energy-efficient solutions, we are committed to promoting sustainability and reducing environmental impact. Our heat pump water heaters are designed to minimize energy consumption and lower greenhouse gas emissions, contributing to a greener future.
Social Responsibility
We aim to make a positive impact on the communities we serve. By offering energy-efficient products, we help customers reduce their carbon footprint and contribute to sustainable living practices.
VEDAL – THINK HOT WATER, THINK VEDAL
AIR SOURCE HEAT PUMP WATER HEATING SYSTEMS
Cutting-edge revolution in Water Heating Technology by the introduction of their Air Source Heat Pump Water heating technique.
VEDAL ENERGY TECHNOLOGIES provides high-quality, energy-efficient heat pump water heaters through our import and manufacturing operations. With a customer-centric approach and a focus on sustainability, we aim to be a leading provider of eco-friendly water heating solutions in the market.
Join us in profitable venture
VEDAL ENERGY TECHNOLOGIES
Reliable & Trusted Solutions
Vedal Energy Technologies